Halloween Centerpiece, Cute Witches, Diy Printable Centerpiece, D481 Hohw1
Little Witches Party & Halloween Ideas
Fun comes in all shapes, sizes and colors, mixing the playfulness and tenderness of little girls with the mystery and magic that surrounds those beautiful dolls dressed up for Halloween as the most beautiful and sweet little witches; that's why we want to help you with tips and advice that will help you make a party of little witches so funny and different that it will be truly unforgettable.
· The invitations can be a true invocation, you can make them yourself or use any of the Halloween designs you find on the internet to give a special touch to your party,
· If all the guests are girls you can make witch hats with black cardboard and decorate them with ribbons of different colors to give each one their identity. You can also make this: Easy Witch Hat Headband
If there are boys among your guests you must create a theme for them, they can be ghosts, pumpkins, skeletons, etc.
Tutorial: Easy Witch Hat Headband
· Make your sweets a special memory, organize small packages and mark them with printable labels, which you can personalize with funny phrases or with funny and spooky designs.
· You can make or buy small brooms for each witch, deliveries at the start of the party and get ready to watch them play as they fly throughout the party.
· You can give prizes with packages of candy or gifts marked with dark labels as prizes for the best disguise, the best scare, the best growl, the best booty of sweets, and so on. The younger or younger your guests, the more prizes you should have.
Just keep in mind that decoration, preparations and fun do not have to be expensive, you can use your creativity and lean on the hundreds of printable resources. Here you can see more partymazing ideas for your Halloween Party!
Free Printable Halloween Tags for your Halloween Bags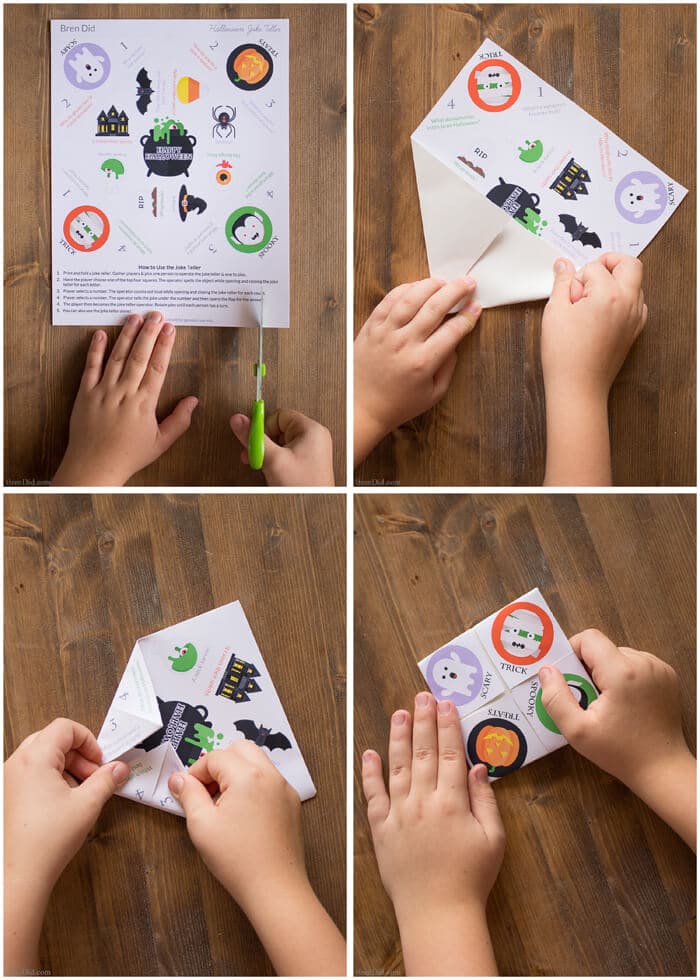 Monster Bag Toppers, Cute Little Monsters, Printable PDF Treat Bag Tags
More Halloween Ideas for you!